Need an extra helping hand on your woodworking projects?!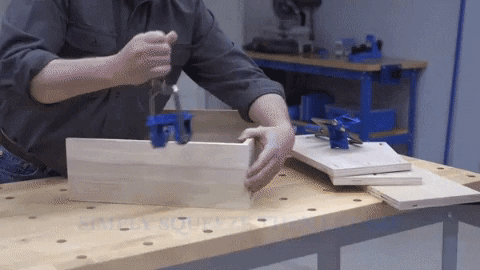 The
Woodworking Right Angle Clamp
helps hold assemblies like boxes, cabinets, drawers, and cases together to ensure that you get strong, tight-fitting assemblies. The clamp's V-wedge jaws grip the mating pieces securely, ensuring that the pieces sit at precise 90° angles while you drive in screws, or even another type of fastener, such as a nail or wood screw.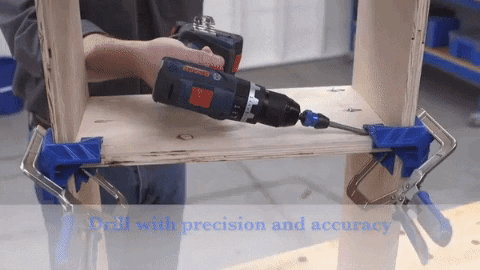 The easy way to hold 90° corner joints and "T" joints in boxes, cabinets, and cases.
FEATURES:
Cutout allows driving a pocket-hole screw without removing the clamp.
Easy-to-regulate clamping pressure with the thumbwheel.
Cast aluminum "V" and wedge clamp pads.
Works on 90° corners and "T" joints.
Padded, ergonomic handles.
1" maximum capacity.
SPECIFICATIONS:
Adjustment Knob: Provides easy-to-regulate clamping pressure.
Material: 420 stainless steel + aluminum alloy + iron + plastic.
Size: 21x10cm.
Weight: 600g.
PACKAGE INCLUDES:
1 x Woodworking Right Angle Clamp