This smart motion sensor LED light will make your home life easier!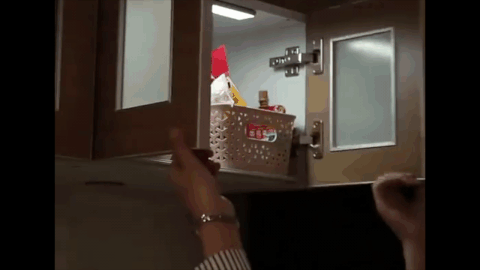 Ultra-thin design
This ultra-thin motion sensor LED light with only 0.9cm allows you to put it every place in your house. Slim and beautiful!

Smart PIR motion sensor
Two working modes available:
Motion sensor mode_automatically turns on when human movement is detected in a dark environment, and automatically turns off after no motion is detected for about 15 to 20 seconds, super energy saving.
Direct lighting constantly light up, easily light up every corner to meet your needs.

Easy Installation
This cabinet light built in magnet, can be adsorbed on any iron surface, You can also use the magnetic strip (included) to stick to any smooth surface as needed, no wiring required, take off at any time when charging, easy to use.

Energy Saving
Built in_800mAh/1200mAh rechargeable battery, easy to charge through the USB cable (included). No need to replace the battery, more energy saving and environmental protection.

Easy To Use
There are two options of brightness: 6000K cold white and 3000K warm white. These lights come with the advanced anti glare panel, aluminum alloy material, lengthened to either 7.87 inches (20cm) or 15.74 inches (40cm)._On the side there is a_ON/OFF/AUTO sliding switch, without any complicated settings, easy to use.

Wide Application
This cabinet light is very suitable for front and rear door entrances, bedrooms, wardrobes, kitchens, bookcases, display cabinets, baby rooms, garage, corridor, staircase, laundry room. And your storage room, to illuminate those dark corners; almost any place that needs extra light.

Specification
Item type: Cabinet Lamp
Product weight: 130g / 250g
Light color: Warm White 3000K / Cold White 6000K
Shell color: Black / Silver
Induction method: Human body induction
Battery capacity: 800mAh /1200 mAh
Charging method: USB charging
Power: 1W / 2W
Shell material: Aluminium +PC
Use range: Wardrobe, cabinet, corridor, dark compartment, shoe cabinet, etc.

Package includes:
*Cabinet Light
*Magnetic iron patch
*USB Charging Cable
*User's manual