Do you feel exhausting to exercise every day?
And it's hard to stick to it?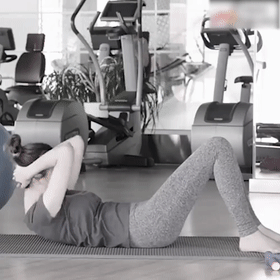 This Multi-Function Tension Rope effectively workouts your arms, tummy, shoulders, legs, and butt. It is not the only way to lose your fat by exercising with our tummy trimmer but also a way to shape your body. 
Available exercises:
⚡⚡ Shoulder exercise: Stand still, stand on a footstool, and pull the handle firmly up and down to increase the flexibility of your shoulders.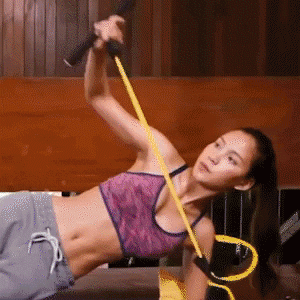 ⚡⚡ Leg exercises: Lie on a yoga mat, hold the handle and stand on a footstool. Bend the legs 90° and push forward. It can effectively exercise and strengthen the waist and thigh muscles.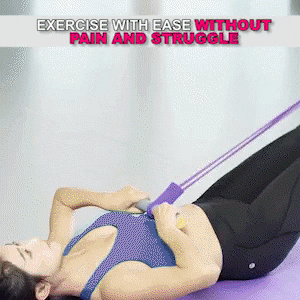 ⚡⚡ Lumbar exercise: Lay your feet flat on your feet and hold the handle. Using pipes, sitting up is flexible. It can burn twice as many calories.
⚡⚡ Hand exercise: Sit on a chair, stand on a footstool, maintain a 90°  angle, and then pull the tube. Holding the puller on the palm can exercise the internal muscles of the arm.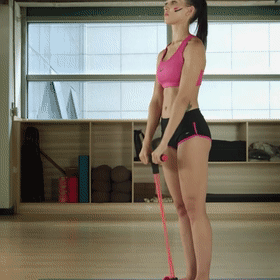 Main Features
✅  Anti Slip and ergonomic Handle: 
The foam handle is of ergonomic design, light and sweat-absorb, non-slip material provide comtortable grip and safety.
✅  Strong 4 tubes of elastic latex tube: 
Full natural latex,odor free and super elastic,anti snap,max stretch to 1.2 m,provide proper strength training.
✅  High density foam pedal:
Super soft pedal,better touch with barefoot on it,anti slip and bend,hard plastic stick inside provide strong support.
✅  EASY TO USE. 
With elastic foam handle, thickened latex tube, and anti-slip pedal, this sit-up exercise device is very easy to use. 
✅ HIGH-GRADE MATERIAL.
Made of environmental foam, and the tube is made of NBR, Natural Latex, foam wrapped handle making it safe and durable!          
Caution !!!
1: This product is suitable for stretching and soothing, not suitable for violent stretching.
2:Before using this product, please make sure that the foot pedal has fixed the feet firmly and keep the foot pedal from the ground. Check if the handle is loose, if it is loose, please do not start moving.
3:In order to avoid damage, the stretch length of this product should not exceed 2.5 times under normal conditions (1.5M).
4:Minors please use under parental supervision.
5:Please allow the computer to display pictures with a certain deviation from the real thing.
Specifications:
Color: Blue,Yellow,Green,Red,Purple
Size: 52 x 26.5 cm.
Material: TPE+ green foam.
Package Include:
Choose Your Bundle...
Package A: Buy 1 Only(No Discount).
Package B: Buy 2 Pcs(Extra Save $6.99)
Notes:
Please allow 1-3cm measuring deviation due to manual measurement.
Due to the different monitor and light effects, the actual color of the item might be slightly different from the color showed on the pictures.