Suction Cup Pet Toy
Sooner or later every dog lover returns home to find some unexpected damage inflicted by their dog or, more specifically, that dog's teeth. Chewing is normal for dogs, but it can cause problems when your shoes, books or furniture are the targets. Correct your dog¡¯s chewing problem as early as possible with theMighty Rufus Tug Of War Pet Toy!
Chewing accomplishes a number of things for a dog. It also combats boredom and can relieve mild anxiety or frustration. But this shouldn¡¯t result to destroying things at home. With this chew toy, you can fix your dog¡¯s biting problem as they enjoy playing for hours while you can rest-easy your things are all safe ¨C it¡¯s a win-win!
CORRECTS BITING BEHAVIOR

¨C

Comes with 2 parts

which help

solve biting and screaming problems and enhance the bite force

of you fur-baby:
Suction Cup

¨C This suction cup

gives an adequate resistance for your dog to pull on.

It can be

easily attached to the floor or glass

to fix the toy. It

won¡¯t budge nor move no matter how strong your dog tugs it.
Bouncy Ball

¨C This ball is flexible enough to withstand the strong biting force

of your dog for heavy tugging for hours.
STURDY ROPE ¨C Its rope is

?

created with natural cotton fibers

which make the rope

unbreakable and prevents any backfire or kickbacks.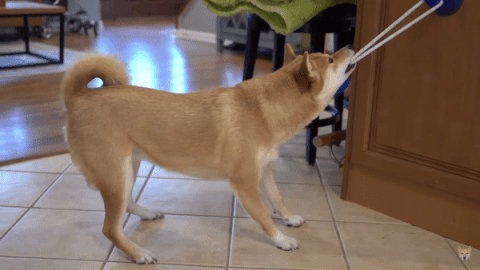 CLEANS TEETH

¨C The ball¡¯s unique design is created to

?

clean your dog¡¯s teeth and mouth as he/she bites and plays on it, thus

preventing dental diseases in the future.
GREAT FOR TEETHING PUPS

¨C Teething and aggressive pups will

enjoy using their energy on something other than your belongings, so you can be at peace knowing your things are safe (phew)!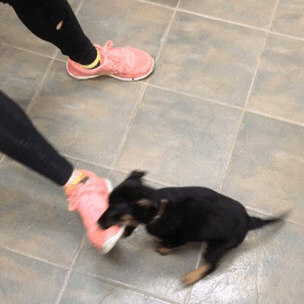 ENVIRONMENT-FRIENDLY¨C Made with

TPR and non-toxic polymer materials

which are

guaranteed safe for your dog to bite and use.

When swallowed accidentally, they can be excreted normally.
EASY TO INSTALL - Simply stick on a smooth surface and it¡¯s good to go!Your dog will have no idea why it won¡¯t come off!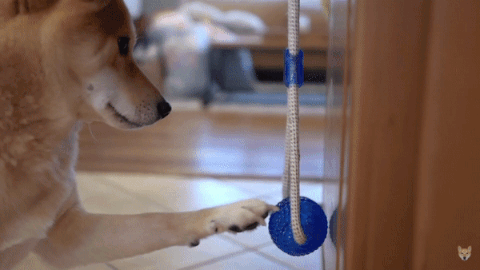 Play interactive games with your dog to enhance the bite force and to bring you both closer.Put your dog ¡s well-being in mind and get the Mighty Rufus Tug Of War Pet Toy today!
---
PRODUCT SPECIFICATIONS
Material: Rubber + Cotton Fiber Rope
Suction Diameter: 4inch
Ball Diameter: 2.3inch
Package Inclusion/s: 1 pc. Suction Cup Pet Toy