【Secure Your Privacy Space】the webcam cover ensures your privacy behind the laptop or smartphones. Slide the webcam cover open when needed and while it also blocks potential hackers. In addition, closing your laptop is no problem due to the ultra thin design.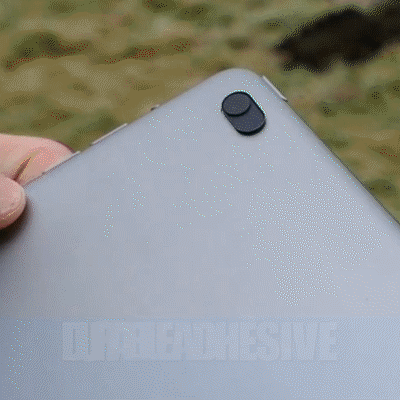 【Super Sturdy Adhesive】Solid durable, because the strong Nano gel provides durable and reliable connection between your devices and webcam cover. Also, the adhesive can be easily applied and removed from the device without any traces.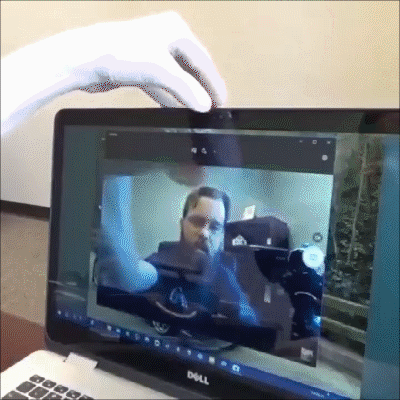 WHY YOU NEED A WEBCAM COVER?
Research shown that organizations and people all over the world are infiltrating our webcams, taking pictures without our notice. So covering your webcam is essential to stay protected!
✨ PROTECTS YOUR SECURITY AND PRIVACY
- Someone could be watching you through your webcam, without you even realising.
- There are more and more reports of innocent internet users that are being subject to unauthorized access to their webcam.
- Most hackers use malware or remote administration tools (RAT) to gain access to random users' computers and record their activity by webcam sessions, your actions could become public if your webcam becomes hacked.
- The only way to protect your privacy is to cover the camera when you are not using it.
✨ DUARABLE AND STRONG ADHESIVE
- It is made with a high quality plastic material with the strong adhesive. It stays on strong when attached. Simply align to your webcam, attach and press firmly for seconds for a strong fit.
- However, the non-permanent seal can be removed if needed and there will be no glue residue
INSTALLATION
- Clean the surface of your devices.
- Remove the blue tape behind.
- Align hole on the cover over camera lens and press.
- Slide the cover to open and close the camera.
SPECIFICATIONS
- Color: Black/White
- Material: ABSPlastic
- Product Size: 18*9mm
- Simple to use.
▶ Clean minimalist design.
▶ Works with laptops, desktops, smartphones.
NOTE
- It measures only 0.027 inches in thickness which means it will not interfere with the closing of your laptop lid, perfectly combine with your devices.
- Does not interfere with webcam use or indicator light.