Are you still worried about moldy food?
This vacuum machine can solve your problem!

The automatic vacuum sealer machine
can keep the freshness of fruits, nuts, meat, sweets, and vegetables
, preventing foods from getting freezer burned, molded, and spoiled, reduces spoilage and food waste.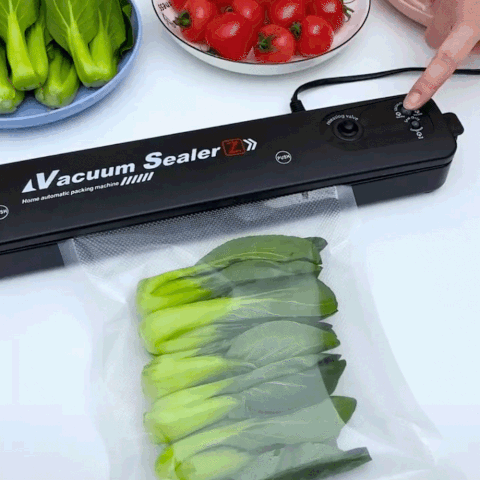 With its compact and sleek look, it does not take up a lot of space in the kitchen. It is very small and fairly light which does not need much space for storage. Over-pressure, lack-pressure, empty plumping protection, inverter, and voltage recognition.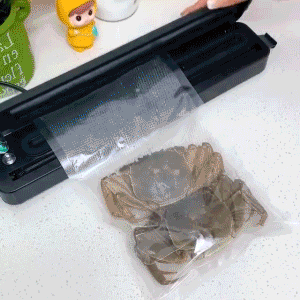 Vacuum sealer helps prolong the food life so that less of it ends up going into the garbage bin
Prodcut Advantages:
1. Compact Vacuum Sealing System eliminates freezer burn, reduces spoilage and food waste.
2. Fresh, anti-bacteria, moisture-proof, mold-proof, antioxidant.
3. One touch vacuum sealer operation, easy to use.
4. Low noise, low vibration.
5. This machine is suitable for dry goods, not vacuum liquid, oil and water powder products.
6. Most of the automatic small vacuum machines must use a single-sided pattern vacuum bag to be fully automatic vacuum sealing. Ordinary flat bags and smooth bags can only be sealed but not vacuum.

Specification:
Type:Vacuum sealer machine
Voltage:220V/110v
Sealer width:Max 30cm
Producr size:370 * 70 * 52mm
Kpa:-60kPa
Package List:
1 * Product
1 * EU/US/UK/AU plug
1 * ENGLISH Manual
1 * Packing box
Please make sure to do the following when using
Do not fill the tape too full
The mouth of the bag must be put into the vacuum tank, otherwise no air can be drawn
Clean up the foreign body at the sealing of the heating wire of the bag mouth
Do not seal food that will appear flowing liquid, otherwise it may affect the sealing effect
Vacuum sharp hard objects may puncture the plastic bag after being vacuumed, and there will be no vacuum after buying, most of the reason is the wrong way of use, do not worry if this happens, you can contact customer service first
Precautions
This machine is a dry vacuum packaging machine. To ensure the safety of your life and property, please do not use it in a humid environment
Do not use this machine for food packaging with moisture, and keep your hands dry when using it to prevent leakage
Do not let children younger than 12 years old use