24 inch Portable Hand Chainsaw Outdoor Garden
BE PREPARED: Be prepared for the great outdoors when camping, trekking or hiking with the portable chainsaw. Durable and affordable, the bi-directional hand saw is the perfect addition to any survival kit.
STAY SHARP: The hand chainsaw isn't just for bush survival - it's also the ideal pocket tool closer to home for gardening, wood cutting or hobby woodwork. The carbon steel blade can be resharpened just like a regular chainsaw.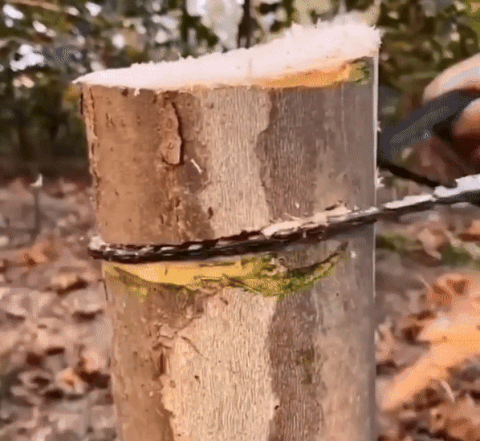 Black and Orange rope options
INCLUDES: The lightweight pocket saw comes with a carry pouch included. Weighing just 140 grams (4.9 oz), it won't weigh you or your pack down. The saw features orange handles to make sure it's easily visible when it's needed.
HOW TO: Place the chain around the piece of wood you want to saw, so that the wood is between you and the chain. Then simply pull the strong nylon handles alternating between the left and right hand to start cutting.
SEE-SAW SAW: The chain hand saw can also be used by 2 people, so you can share the work load with a companion. Full 103cm, saw 65cm