IF YOU CAN'T STAND A DIRTY KEYBOARD OR HEADSET AND HATE USING OTHER PEOPLE'S AT WORK. THIS CLEANING BRUSH SET IS YOUR BEST CHOICE!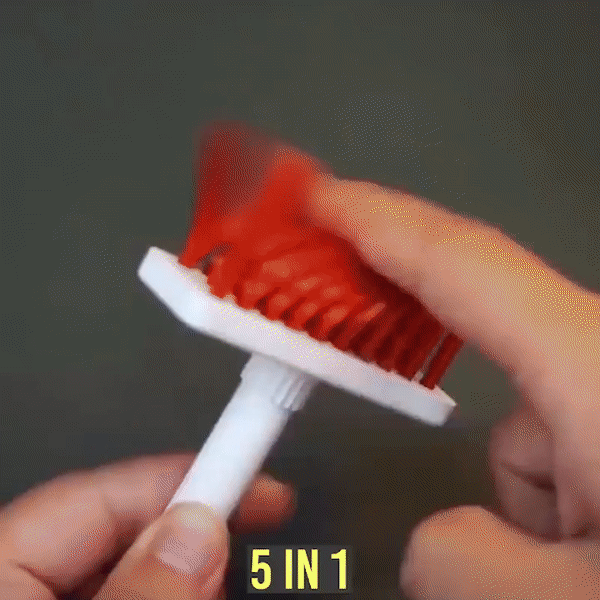 EASY TO DEAL WITH ALL KINDS OF CLEANING NEEDS
4 kinds of the cleaning head, multi-purpose, deep cleaning every corner of the keyboard earphones and LEGO, make dust nowhere to hide.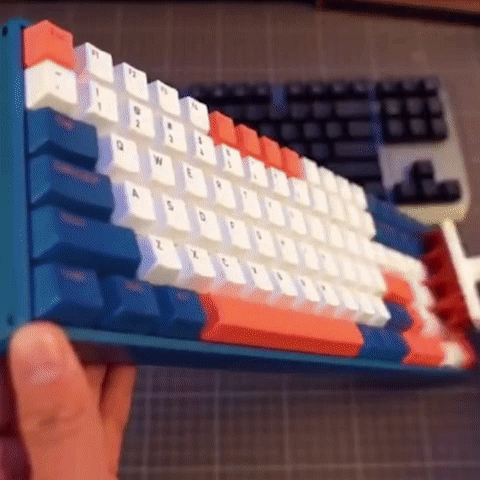 MULTIFUNCTIONAL CLEANING KIT
A flocking sponge can clean the dust in the wireless charging case of the earphone. The high-density brush can clean the dirt on the sound outlet hole of the earphone. Metal pen tips can clean the stubborn dust.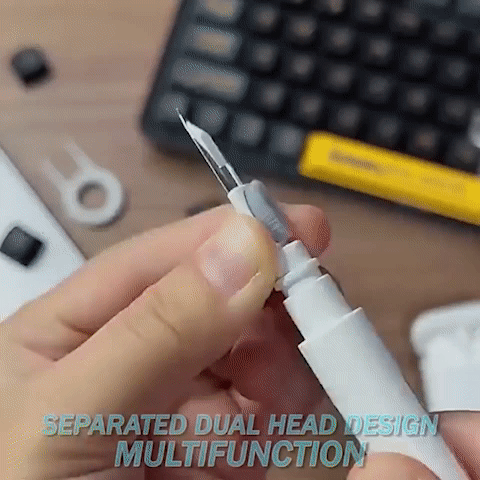 EASY TO PULL KEYS
With a simple key puller, the change of keycap is no longer laborious and the removal of keycap is cleaner and more thorough.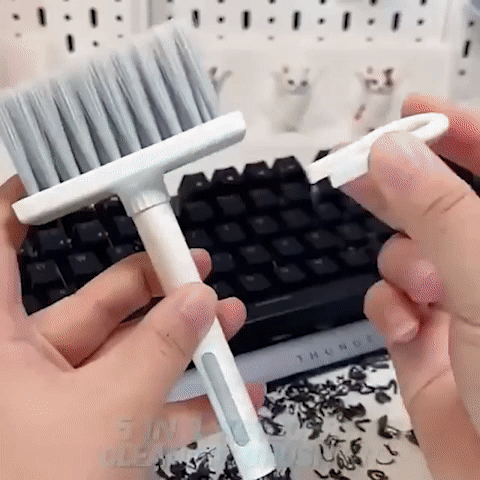 SEPARATED DUAL HEAD DESIGN
5-in-1 computer cleaning kit with Nylon Bristles, Flocking Sponge, High-density Brush, Metal Pen Tip and Keycap Puller, dual head is hidden design to meet a variety of cleaning needs.
SOFT BRUSH DOES NOT HURT KEYBOARD
A special selection of nylon brushes with moderate softness and hardness, a three-row design with high pore strength, good elasticity, stiffness and compactness, more labor-saving friction.
EMBEDDED HANDLE
We don't want to omit even small details, and the products are more exquisite. Hold the top of the flocking sponge and pull it down while rotating. Note: Please do not hold the flocking sponge and pull it down directly
SPECIFICATIONS
Material: ABS+nylon
Size: 150×80×28mm ( 5.9×3.1×1.1inch)
Colors: White
Package includes: 1×5 in 1 Keyboard Cleaning Brush Kit