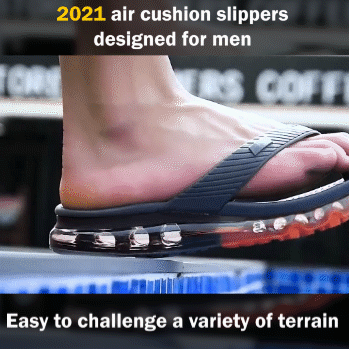 This is a 2021 air-cushioned men's slipper
Combining the excellent air cushion and slippers. The handsome appearance and excellent function make other slippers unparalleled
Excellent insole design. Very comfortable even when playing basketball.
This is the power of science!
It is very comfortable to wear. The insole allows you to wear it on all kinds of terrain
Combine with basketball insoles on a slipper body. Enhance its comfort
Can adapt to rough roads, wading roads or flat ground
Anti-slip insole. The fine pattern can be adapted to various terrains. Very comfortable
Three colors for your choice
Item measurements
We strongly suggest you take your measurements before placing an order. Follow the guide here below to measure yourself
PLEASE NOTE
1. Please according your your own measurements to choose your suitable size.
2.This sizes listed is based on intenational sizing system, Please see the size chart guide to find the correct size