Can't clean are hard-to-reach corners with a wipe?
Introducing Magic Cleaning Soft Gel!
>>This colorful slime gel looks like a toy, but it is for cleaning and disinfecting your stuff effortlessly!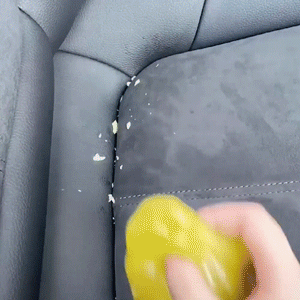 Benefits Of The Cleaning Gel:
It is not sticky to the hand, does not irritate the skin, does not leave any toxic substances, does not harm the environment.
This clean gel can penetrate every corner to thoroughly clean your device's dirt, crumbs.
This dust-cleaning sludge can be reused.
This multifunctional cleaning gel is suitable for all types of equipment.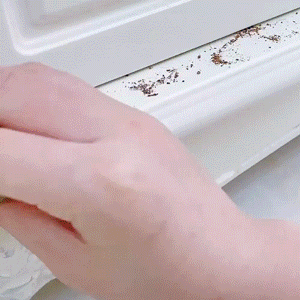 Can Use For:
✅car air vent ✅dashboard ✅computer keyboard ✅fans ✅bookcase corner ✅furniture, and more. Ideal for both in-vehicle and household cleaning.
Main Features
【360° Cleaning 】
There are always some blind corners that can't be cleaned with a traditional wipe. The flexible gel property, it can clean hard-to-reach and narrow areas by deforming and stretching to fit the shape of devices.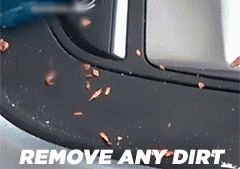 【Safe and Durable】
Cleaning Soft Gel made of natural vegetable gum biodegradable gel, not sticky to hand, totally no stimulation to skin. Magic Cleaning Soft Gel removes all dust and debris and leaves no residue.
【Easy to Use】
Cleaning Soft Gel is flexible, easy to deform, and stretches freely so that it can get into the uneven parts and fine parts of various equipment to removes dust with strong adhesive power.
【Reusable】
Our cleaning gel could be used several times till the color turns dark. When cleaning finished, just put it back in box and keep it in a cool place.
【Multiple Useful】
This is the magic dust cleaner perfect for in-vehicle cleaning and household cleaning, it can help you save more time. You can clean your PC / laptop keyboards, printer, cameras, mouse, calculator, screen, game controller, fan frame, car outlet, bookcase corner, fan grille, air conditioning vents, car vents, car dashboards, window track, clock, remote control, furniture, etc.
How To Use
Step 1: Wash and dry your hands before use
Step 2: Before using it, gently squeeze and remove it from the package by pressing for about 5-10 seconds.
Step 3: Place it on the surface to be cleaned.
Step 4: Gently squeeze and roll it about 4-5 times, then slowly and pull it out slowly to carry the dirt away. (Please do not leave the gel on a surface for a long time.)
Specification
Material: soft rubber
Net Weight: 180g
Size: 7*6.2cm
Color: Blue/Yellow/Pink/Green
Package Includes: Magic Cleaning Soft Gel*1
Note
Due to the different display and lighting effects, the actual color of the item may be slightly different from the color displayed in the picture.