Are you still trying to open those stubborn lids?

The"adjustable can opener"provide you with just the right leverage to open the can easily. Easy to use and always effective!A practial kitchen helper, not to be missed.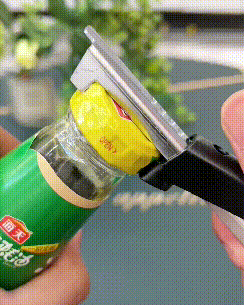 Advantage:

✪1.Samll size,easy to go out,camping,picnic,and other outdoor activities.

✪2.Adjustable design,the perfect choice to effectively open various difficult jars and bottles.

✪3.Widely used in homes,hotels,kitchens,tourism,bars,restaurants.

✪4.The stainless steel surface is more durable,healthier,and safer to use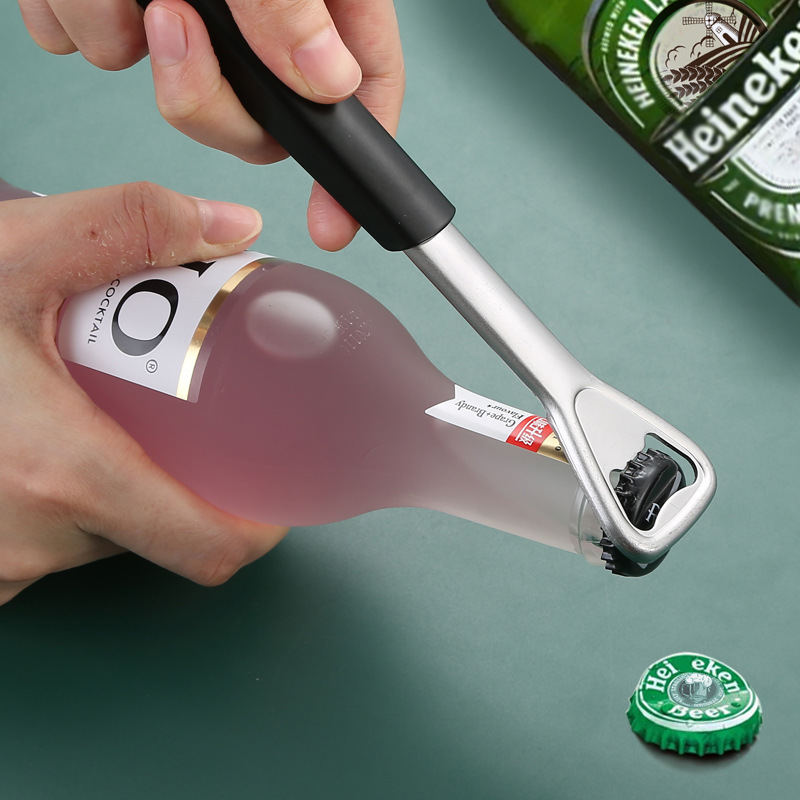 Main Features:
☆Arthritis Help Tool:
The elderly and people with arthritis have difficulty completing daily can opening, this amazing tool enables you to open most soda and beer cans or jam LIDS with minimal force; it will not bring additional pressure to your fragile hand joints and ligaments!
☆ Adjustable Bottle Opening Size:
It can adjust the size by itself to open different sizes of bottle mouths, which is suitable for most jam jars, and can also be adjusted to fit smaller sizes, such as cola bottles and wine bottles.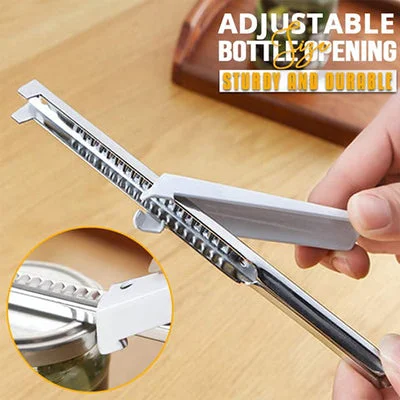 ☆Sturdy And Durable:
Made of stainless steel, it is stronger and more durable than other can openers on the market, because it will not crack or warp after frequent use like plastic bottle openers.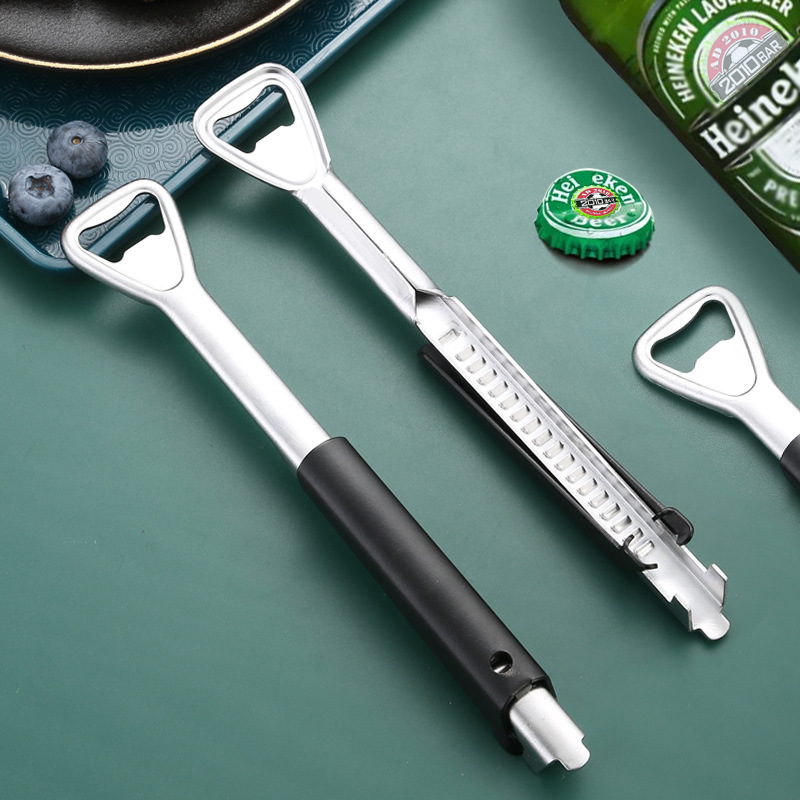 ☆Easy To Store:
This bottle opener is easy to store and takes up very little space in your kitchen drawer. There is a hanging hole on the tail, which can be hung on the hook to save space.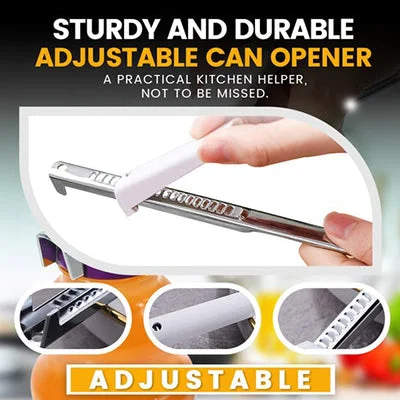 Using Methods:
Step1:Place the can opener on the lid and slide the white handle.
Step2:Slide the white handle along the beam until the jaws touch the sides of the cover.
Step3:Hold the jar,squeeze the handle and turn it counterclockwise.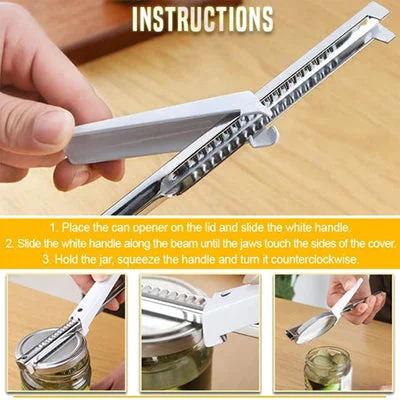 Specifications:

Product Name:Adjustable Can Opener

Material:Stainless Steel

Package Include:

1*Adjustable Can Opener