🍀 Heart-shaped Opal Lucky Four-leaf Clover Earrings 🍀
❥ Bring yourself and your loved ones luck with this one of a kind earrings!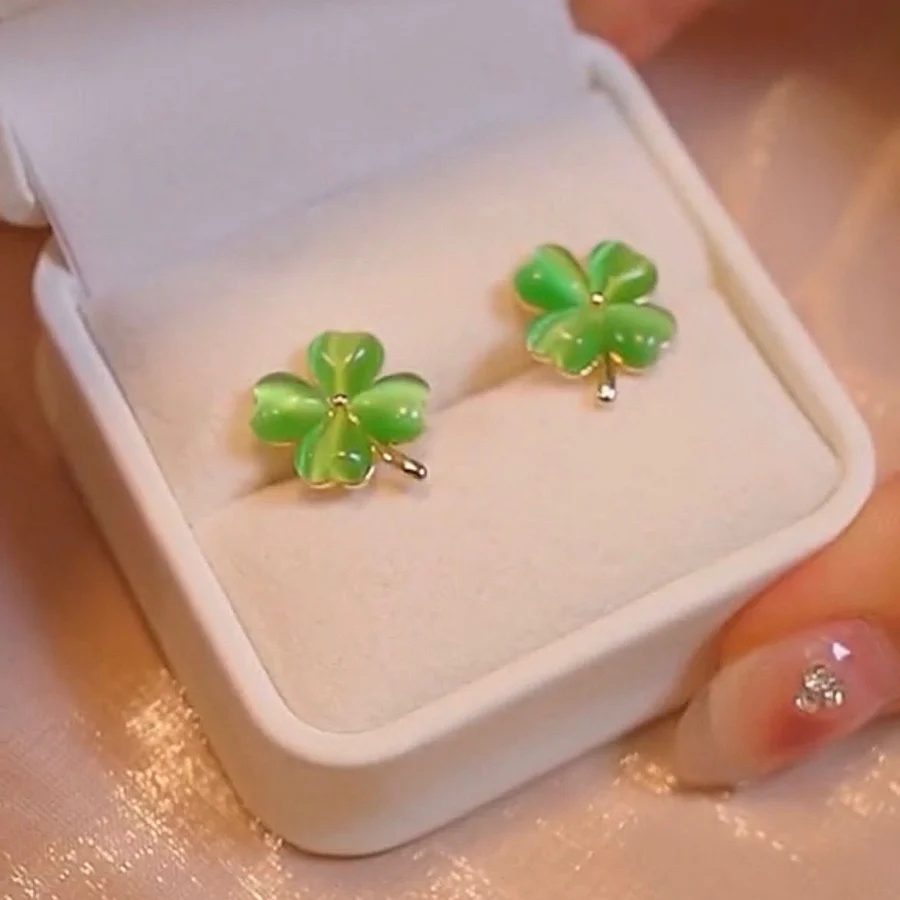 Four-leaf clovers are a world-known symbol of luck but according to legend of Western cultures, each of the four leaf clovers like a rabbit's foot and horseshoe represent a theme - not just luck! The first leaf is for hope, the second leaf is for faith, the third for love and the fourth for luck. Opal carries a sweet, light and nourishing energy that can feel very healing; a very soothing purity. Opal is known as the stone that protects and supports loving heart energy. A beautiful and meaningful stone that we crafted into a lucky four-leaf clover and suspends on a beautiful shiny
ear stud or clip
:)
♥ Story of the Pendant ♥
The four-leaf clover jewelry entrusts the giver with unlimited good wishes and concerns, so that the wearer feels strength, courage and love. The Meaning of Each Leaf in the Four-Leaf Clover:

One leaf is for HOPE: It let us know that we must accept finite disappointment, but never lose infinite hope.

One leaf is for FAITH:Nothing can be done without hope and confidence, keep your trust, keep the right attitude. If you're grateful, you will see God open up new doors.

One leaf is for LOVE:There is only one happiness in life, to love and be loved. True love is hard to find, but you must have confidence and expectation of pursuing love. Maybe at a certain corner, you will meet him/her who is doomed to belong to you.

One leaf is for LUCK: If you want to have good luck, first you must have hope, and you must have faith, you must love and be strong—and so, if you work, if you wait, you will find the place, where the four-leaved clovers grow.