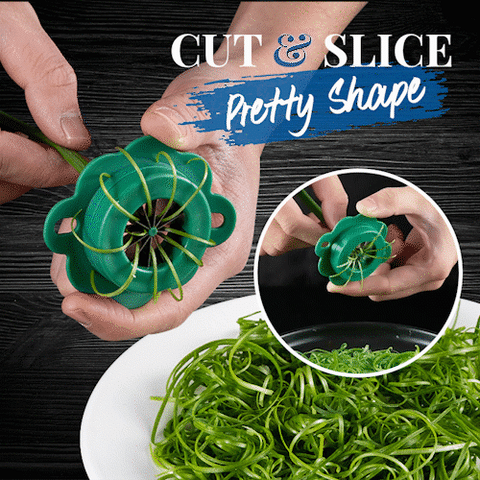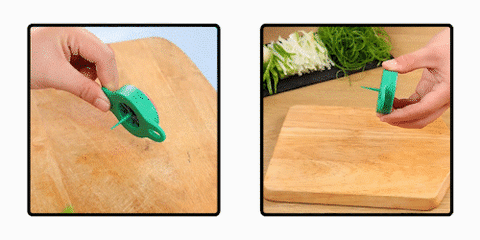 GREEN ONION SHREDDER
This handy utensil can shred and slice any green onions. it slices water spinach or morning glory vegetables into small strips. Perfect tool for preparing delicious water spinach stir-fry and water spinach salads and other dishes.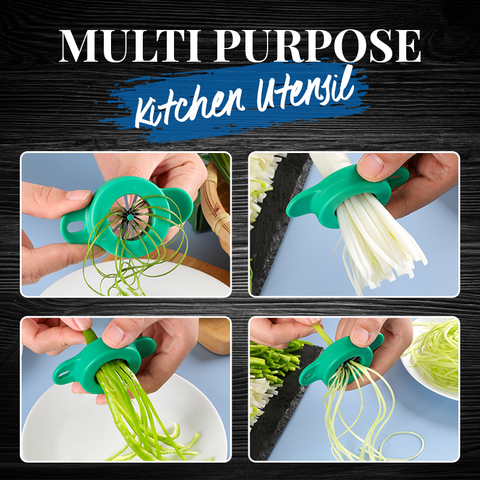 AUTHENTIC KITCHEN UTENSIL
The Green Onion Easy Slicer is a probe-like tool, to shred and slice green onions, a common ingredient found in soups and salads. But these tools can also be used as a scallion shredder for a variety of vegetables.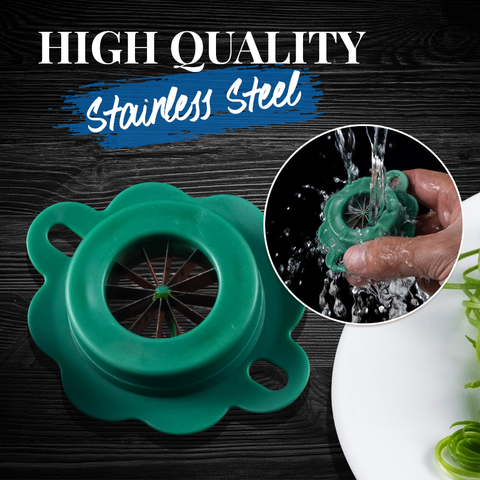 HIGH QUALITY MATERIAL
This green onion slicing tool is made of 100% high quality stainless steel, a thin and sharp metal rod attached to a round plastic top that contains a set of sharp blades arranged like wheel spokes. Easy to wash and dry, rust proof, strong durable.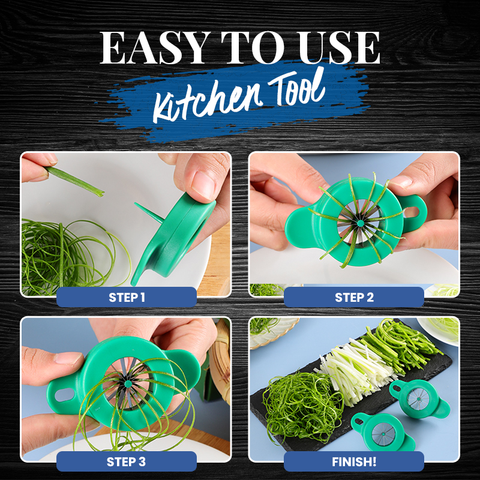 EASY TO USE
This kitchen tool is easy to use! Just simply run it through a helicopter-like array of blades. The results are even more uniform and saves a lot of time!