Cookie form with fun and irreverent phrases, ideal for original cookies!
Just press this cutter with different shapes on any dough or fondant candy.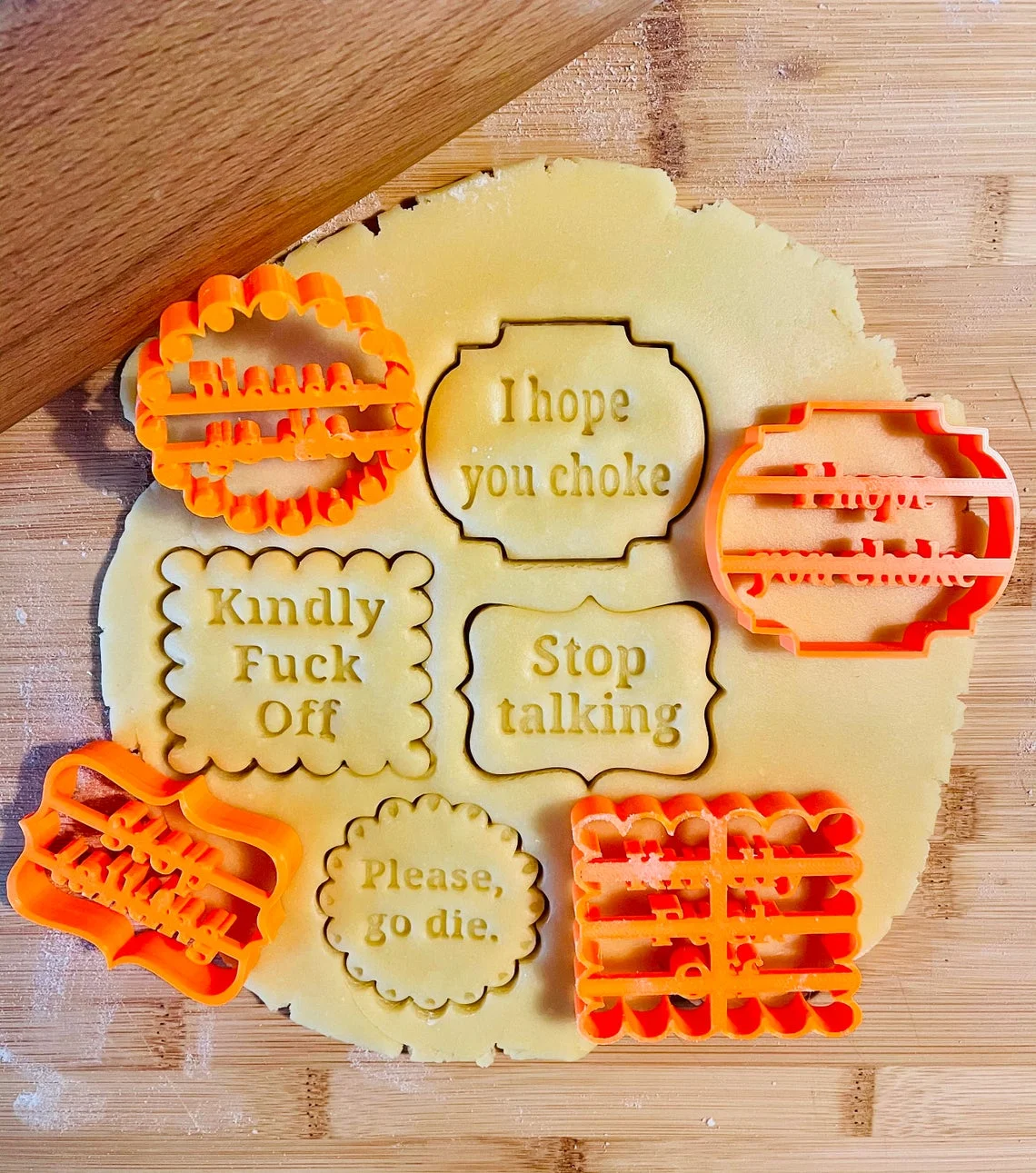 👩🏼 🍳 Suitable for occasions - small tools for fun birthday or holiday parties, also the best gift for friends who like DIY cookie.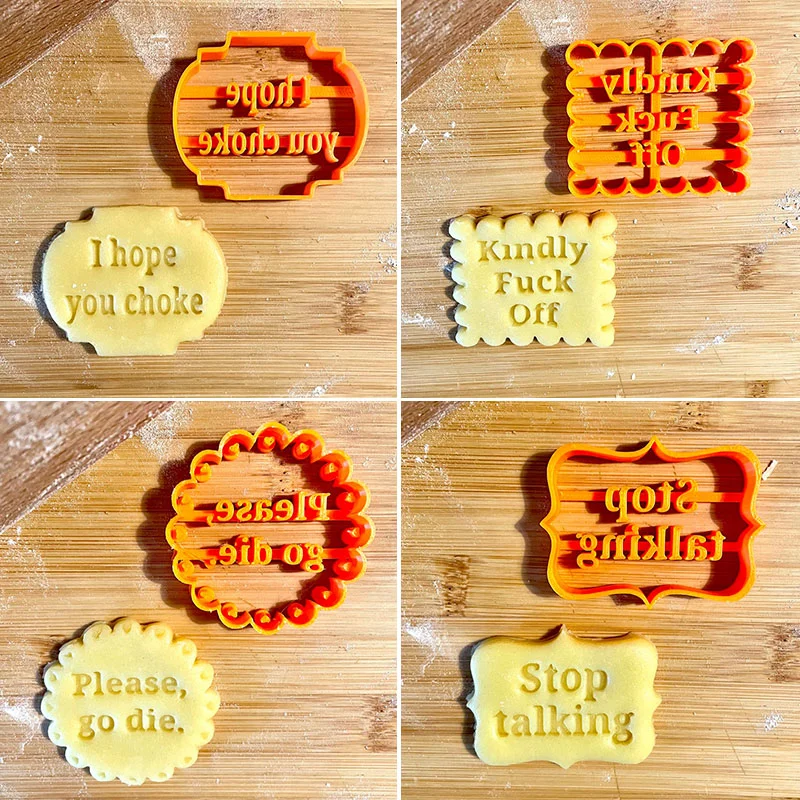 ⚠️ For an optimal result the biscuits must be no lower than 0.5 cm.
⚠️ PLA (polylactide) is a biodegradable and ecological plastic derived from natural resources such as corn starch, tapioca roots or sugar cane.
⚠️ Cookie cutters can also be used for clay or other soft materials.
⚠️ Lave by hand with warm water.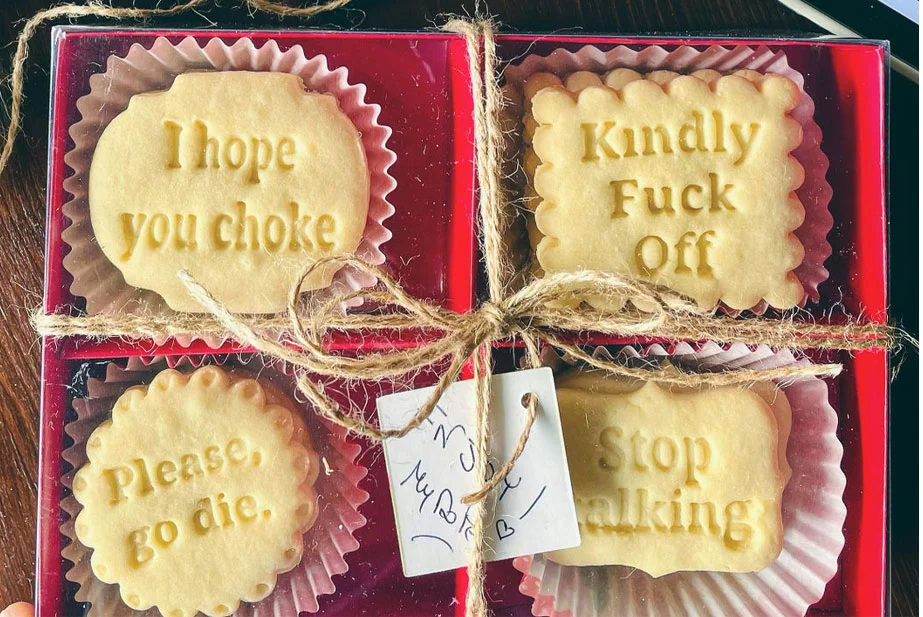 Size:
I hope you choke: 2.56*2.17in (6.5 x 5.5 cm)
Kindle fuck off: 2.56*1.97in (6.5 x 5 cm)
Stop talking: 2.36*1.97in (6 x 5 cm)
Please go die: 2.24in (5.7 cm)
Package includes:
1 Set (4 Pcs) Cookie Molds