☞ All you want for your car in one product!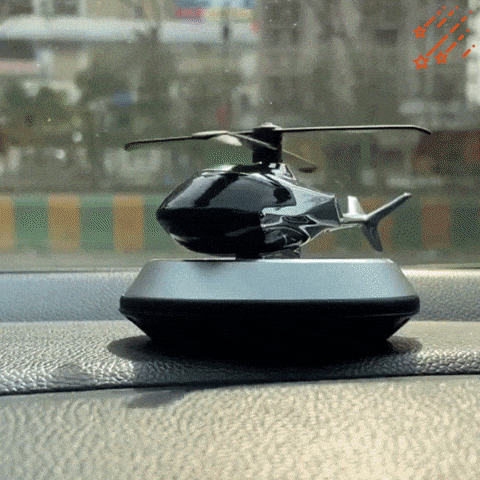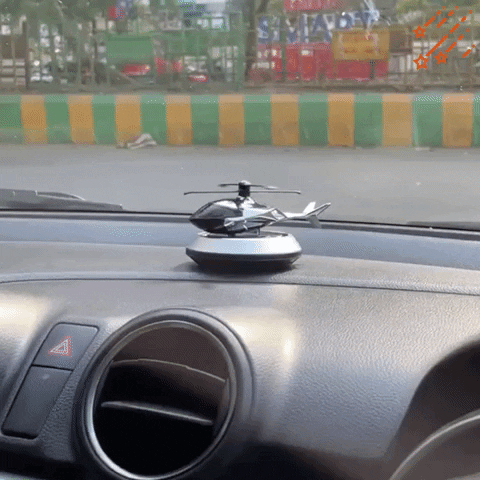 ☞ You want to decorate your car, want to make it looks more exclusive but also change your car atmosphere with different amazing scents? Solar powered helicopter aromatherapy car air freshener will satisfy all your wanting and bring the best experience you have ever had while driving your vehicles.
The aromatherapy tablets evaporating with use without any pollution. No harmless to children and pregnant woman
☞ This item is a set of high-class air freshener combining elegant design and incredible ability to diffuse fragrance in a large space. This fragrance diffuser incorporates metal enclosure solid structure, rotating helicopter fans with solar technology, makes it outstanding from all products in this market segment.
✨ Sophisticated in every detail – High quality product:

✨ Environmental friendly – Safe for everyone:
Our products powered by the sun's energy with an impressive battery life, no electric batteries needed. It's solar-powered with four panels for 8x the light sensitivity, even in winter as well as in dark areas.
✨ Improve air quality in your car – Lighten your mood
We have multiple options of smell for you to choose. The fragrance of the scent ring is even and lasting, bringing you a comfortable driving experience. All brings a feeling of relaxation and delight, creating a source of positive inspiration to reduce stress.
✨ Multiple choices of shapes and color – Express your personality
We have 4 colors for the base, 2 types of planes and diverse scents to select. You can freely choose what types of our product suit you the most.