ENJOY THE NYLON RIBBON WATER BOTTLE HANGING BUCKLE - FREE YOUR HANDS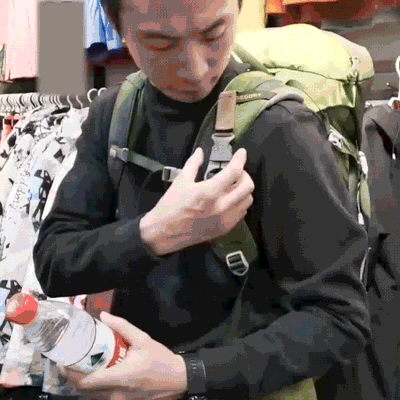 Everyone who loves outdoor sports wants to have cool and practical equipment. Our portable nylon water bottle hanging buckle can meet all your needs. High temperature and cold resistance, not easy to deform, strong and reliable, can be used with ordinary belts, tactical belts, tactical backpacks, which are powerful outdoor sports expansion equipment.
  Easy to connect to belt to hold your water bottle. Easy to unlatch/rematch the clip when you need a drink.
- David
FEATURES
✅ Outdoor portable, suitable for mountaineering and off-road.
✅ High-temperature resistance buckle, non-deformable, and break.
✅ Double-layer thick webbing design. Sturdy & durable.


DESCRIPTION
【Outdoor Portable】You only need to buckle it on your belt to carry the water bottle with you. Used in outdoor sports such as mountaineering and off-road, it will not cause you any inconvenience.

【 High-Temperature Resistance Buckle】Nylon material with high-temperature resistance, sun protection, and toughness. Non-deformable, It will not break even if it is folded to 90 degrees.
【Bold And Lengthened Copper Buttons】Compared with other buttons on the market, the buttons of our products will not fall off, will not rust, and will not be easily deformed.

【Thickened Layered Webbing】Cold-resistant 20 degrees below zero, high temperature 250 degrees. There is also a sandwich in the middle of the product webbing, which makes the webbing more sturdy and reliable.

【Double Sealing】Velcro and snap closures effectively prevent loose seals and items from falling.
Using Methods
1.Buckle the water bottle.
2. Close the round buckle.
3. Hang the webbing on the belt.
Specifications
Product Weight
Product Size
Package Contents

Nylon Water Bottle Hanging Buckle × 3
Opp Bag × 1

Materials
Nylon, Polypropylene, Plastic, Copper
Color
Black/khaki/Olive Green