Bicycle Retractable Mudguard
Designed with sturdy serrated interface. Adjustable height of the rear mudguard. Mud Guard with Adjustable Angle (Up and Down) lightweight and portable to move with bike.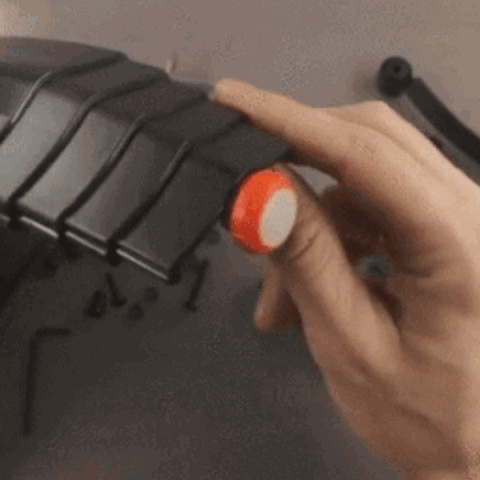 Why Use This Mudguard
✔️ Curved Design. designed to mimic the curve of the bike wheels to effectively keep mud and water splashing.
✔️ Installation. it's easy to place on the frame of your bike under the seat just easy to remove.
✔️ Durable. high-quality plastic material is long-lasting and can withstand daily use.
✔️ Lightweight. the mudguard barely weighs anything so it adds to the ease of installation.
Specifications
Material: Soft plastic
Front fender length: 50cm, width: 7cm
Rear fender length: 50cm, width: 7cm
Folded front fender length: 16.5cm, Folded rear fender length: 24cm
Weight: 113g
Range: road bike, mountain bike
Taillight modes: steady bright, flashing
Power Supply 2 x CR2032 batteries
Suitable for bicycle front fork diameter 18mm-26mm, seat tube diameter 25-34mm

Your Order Includes

1 x Front fender
1 x Rear fender
1x Taillight
Installing accessories

Get Yours Today

The Retractable Bike Mudguard With Taillight protects your bike, your body, and your line of vision by blocking mud and water flying your way as you bike. The collapsible design allows you to draw it out and away anytime you're on the road.
The latest fenders add rear lights to ensure riding safety.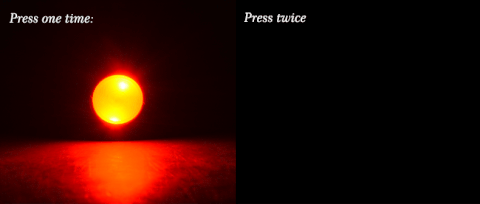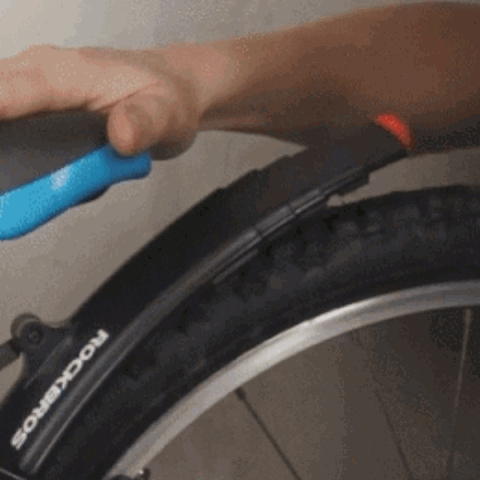 Front Fender Size: 34.5 x 7cm(Length x Width)
Rear Fender Size: 50 x 7cm(Length x Width)