Made of aluminum & ABS, it is sturdy, waterproof. The automatic chicken coop door is reliable when faced low and high temperatures, from -86°F to 131°F (-30°C to 55°C).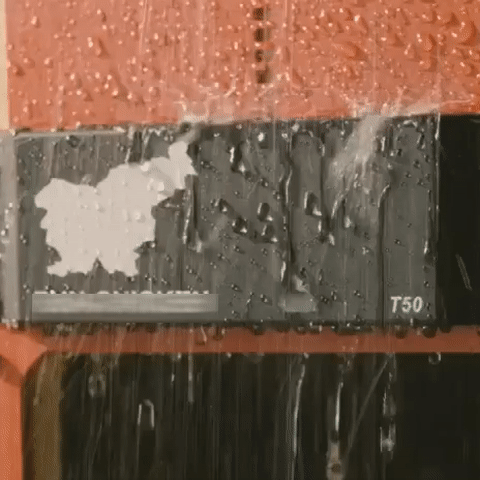 Easy to use-buttons can be easily programmed
You can set time to open or close the door, it opens automatically in the morning and closes automatically at night as you wished.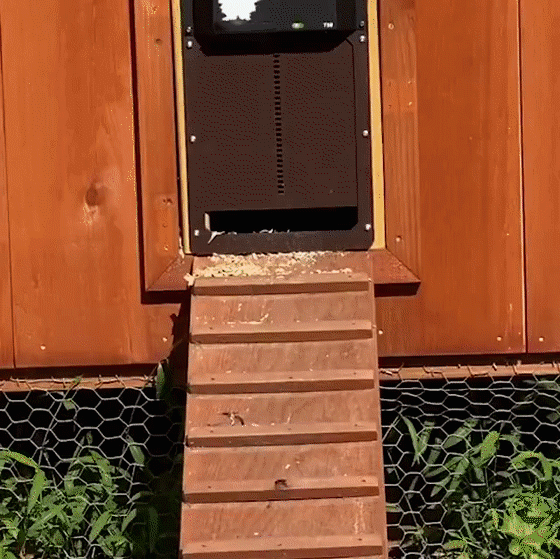 Day and night sensors
You can set the light-sensitive door opening to open the door. The light-sensitive function contains 9 levels of brightness for opening and 6 levels of brightness for closing. It will save you time, you do not need to watch it all time.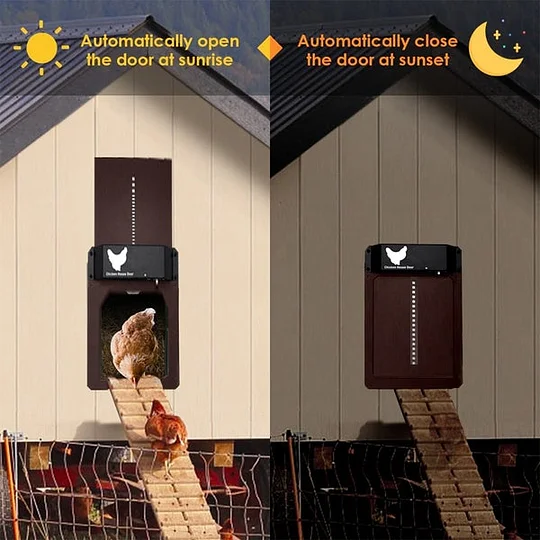 Easy to Install
The installation of the automatic chicken door takes less than 10 minutes, and there are screw holes for installtion.
You can even choose one of three motor strength settings. The mechanism is simple, reliable, and works well. This updated version has all of the flexibility you need while still being very simple to set up.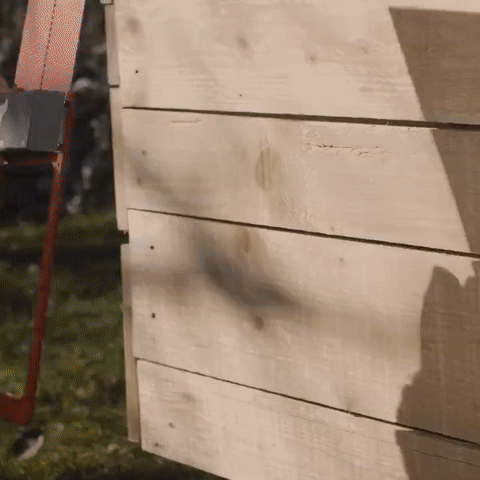 ALL IN ONE DESIGN
Assembled with screws,High-quality powder-coated Fine structural color (explicitly designed for the external environment).The steel door is sturdy and keeps the weasels and Fischer cats from killing chickens in the night.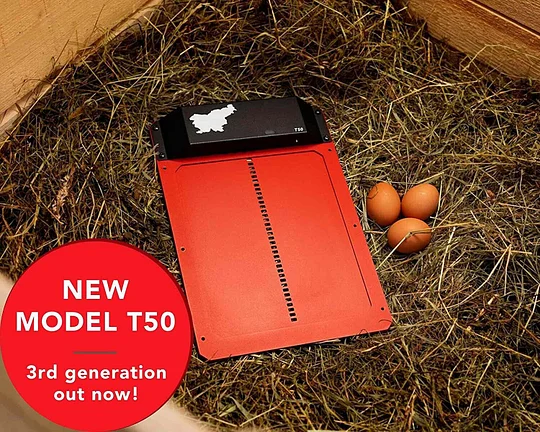 🐥BATTERY POWERED - 4-6 months battery life that works in all conditions .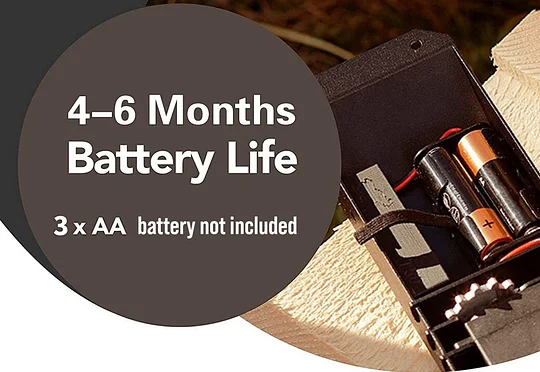 Packaging sterilization package Included:
✔️ Screws;
✔️ Instructions booklet;
✔️ Box for protected shipping;
✔️ 12 Months warranty.

SIZE: 13.8 x 9.5 x 1.3 inches
Color:Black-brown,Red
Q&A
Q: Will this door open during the night if my motion lights comes on in the run?
A: New mode T50 have 20min averageing so will open or close if there is at least 20min of day or 20min of night if there is less than 20min of sensor light directly on the sensor.
Q: Can predators open my Automatic Coop Door and hurt my chickens?
A: No. Most common predators of chickens are very clever, but so are our Automatic Coop Doors.Our Automatic Coop Doors are designed to be very tightly fitted and the steel door is sturdy and keeps the weasels and Fischer cats or other predators from killing chickens in the night.
Q: Will the Automatic Coop Door crush my chickens?

A: There is a safety stop built in, so the door will automatically stop if it is obstructed. The door stays in position until you open the door manually with the test button and release the trapped chicken.
Q: Will this door be affected by strong wind and heavy rain?
A: It hasn't had any issues in high winds or rain andOpens and closes without issue .And don't worry about it in cold weather,this automatic door has its own temperature, so don't worry about being frozen by the snow.
Click on "ADD TO CART" to get yours now!
Our original intention
Provide interesting, fashionable, and high-quality products in the world. We will do our best to provide customers with excellent customer service support because we attach great importance to absolutely zero-risk customer satisfaction.
Thank you for being one of our valued customers.🎉



✈ Worldwide Shipping ✈
We would greatly appreciate your patience and understanding as we work to meet demand while ensuring that every piece meets our high-quality standards.