Highlights: 
👉🏼🔥Put the power of 3d printing right in the palm of your hand! Create nearly anything that you can imagine! Our 3d pen allows you to create any three-dimensional drawings. This pen is different from previous generations. 👉🏼🔥
♥️♥️Are you an artist that loves the joy of seeing your creation take shape right in front of your eyes? Whether it be drawing painting or just mere scribbling, you can take designing to the next level with our 3D printer pen.♥️♥️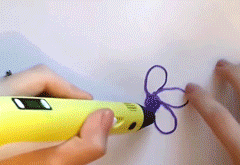 ❤ Adjustable Temperature & Speed - There is a Speed Controller on the 3D Pen for you to control the 3D Pen extrusion speed for smoother operation and intricate drawing. Adjustable temperature suits your different needs. It allows you to choose the appropriate melting point (temperature) according to the filament you are using.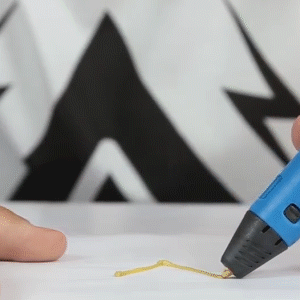 Product Show:
Product Features: 
Adjustable Temperatures & Speed: Choose the appropriate melting temperature point according to the filament you are using.  Automatically switches to standby mode when not used for over 5 minutes. Speed can be adjusted for beginner or more advanced users.
Easy and Safe to Use: Our 3D pen has a heat protectant & cooling technology. Our pen has a heat dissipation port, protecting the user from scalding and burns. The filament is heated through the pen body, cooled down before flowing from the nozzle, avoiding the risk of scald.
Perfect for All Ages: Our 3D Pen is a perfect gift for your kids, grandkids, and adults. It is a great tool to develop children's potential. Our 3D pen helps to develop motor skills, attention to detail, and develop creativity. Adults also love to relieve stress or cultivate their artistic side.
Ergonomic Handle: Nicely fits in small and bigger hands as it is ergonomically designed.
Specification:
Product Name: 3D Printing Pen
Product Material: ABS and PLA consumables Environmentally Friendly
Net weight: 60g
Charging method: 5V USB 
Printing Temperature:160~230oC
Working Conditions: 10~35oC
Applicable age: Over 10 years older

Package Include : 1 x 3D Printing Pen+ 1 x Pen Recharger+ 1 x Pen Pedestal+ 1 x Instruction Book+ Colorful Filament (Random color)
Also Known As:
3D printing pen
Best 3d printing pen
3D drawing pen